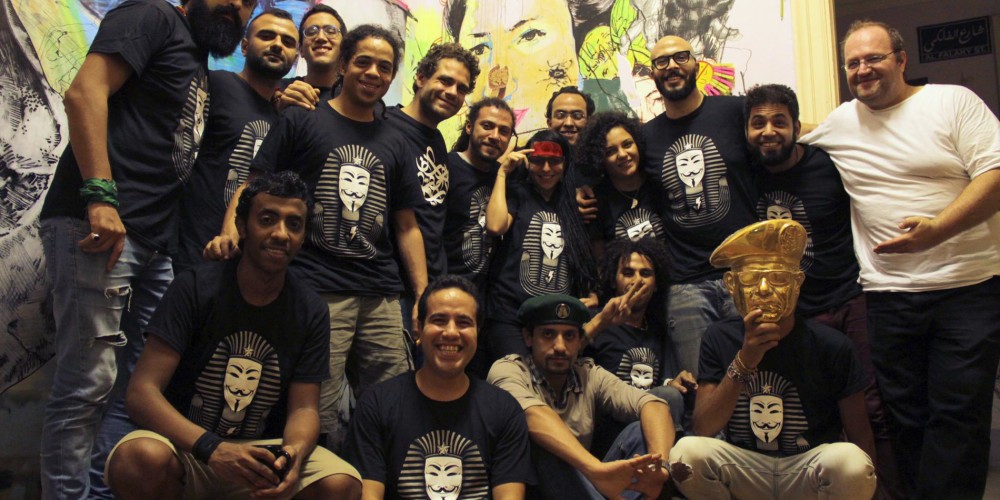 "I have to be honest, I was a little skeptical before I received it (so many books about graffiti and the revolution) but yours is really wonderful and important; so different to all the other books out there of similar matter. It's such a critical historical document in so many ways, and beautifully done. I love your approach and all you have done to bring this together. Congratulations."
–Yasmine El Rashidi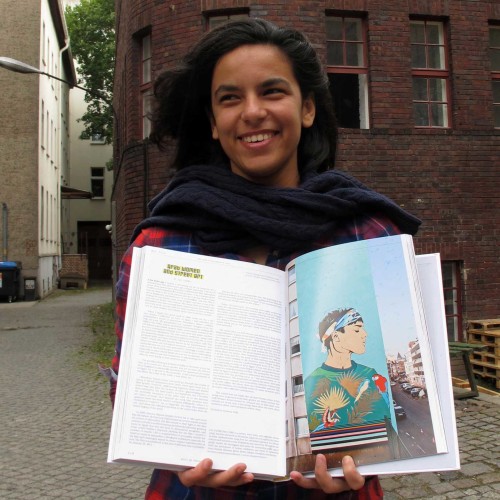 "The most honest and professional documentation of the Egyptian graffiti movement in our time" –Aya Tarek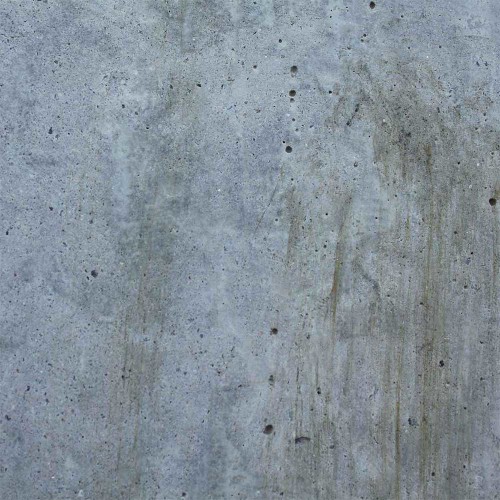 "The best book on Egypt's graffiti is 'Walls of Freedom'. Saw it again today and its excellently well done" –Omar Robert Hamilton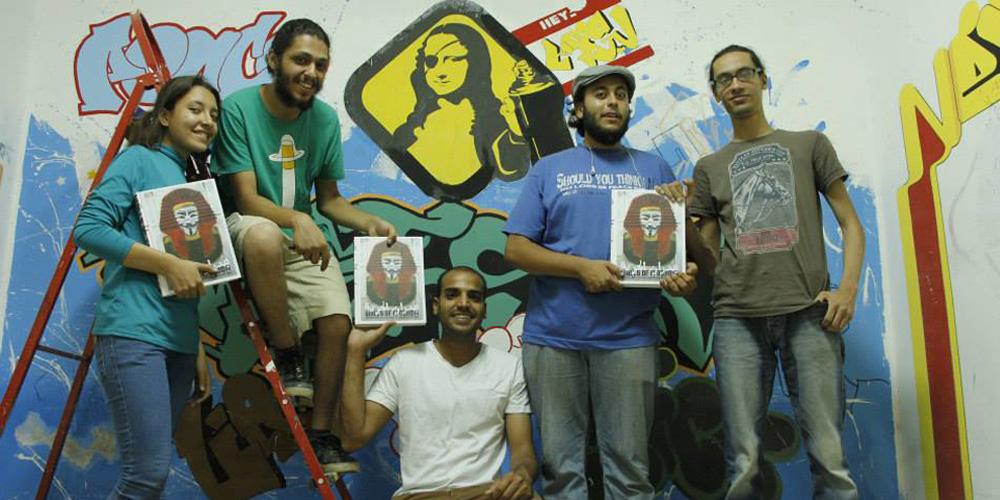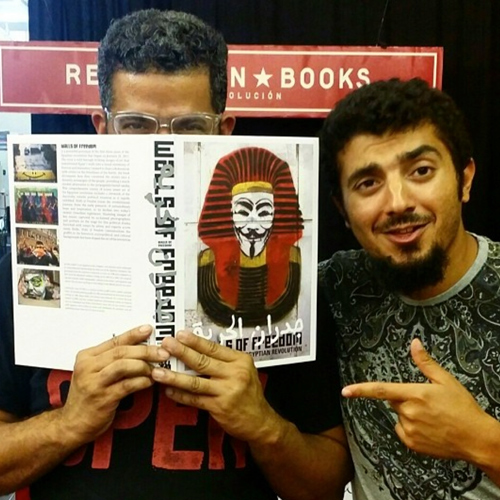 "How many books have been published about Egypt's revolutionary Streetart? This is the only one I wanna read!"
–Ganzeer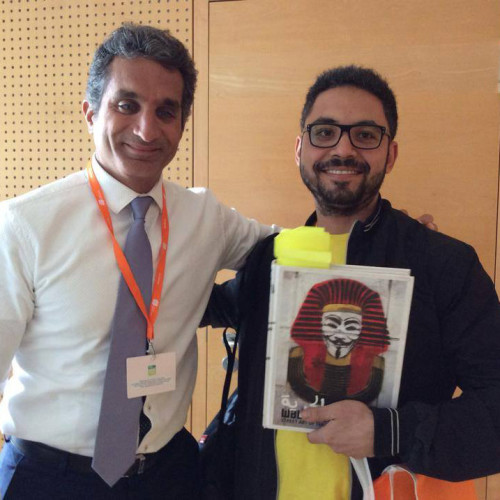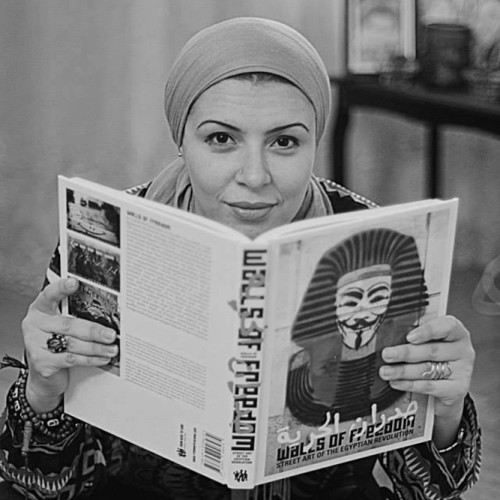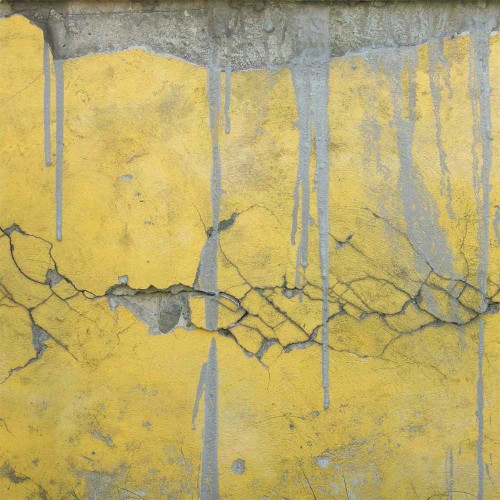 "A fantastic, accurate and well documented journey through the 2011 Egyptian revolution and its aftermath via the art of graffiti. A much needed document that is already facing censorship."
–Lara Baladi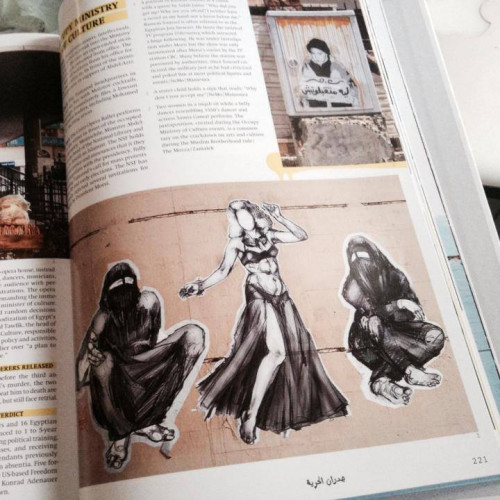 "Awesome stuff on all levels, design, text and above all pictures, feeling lucky for having my work in it!"
–The Mozza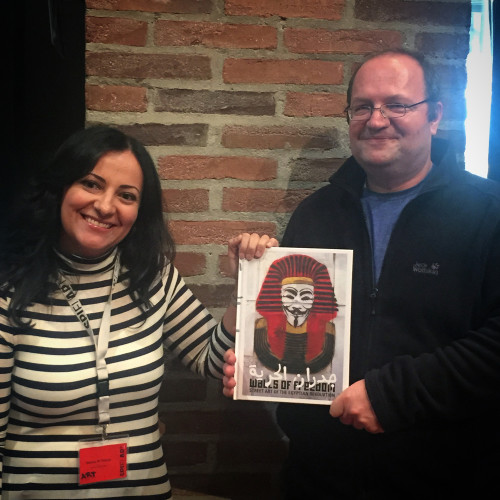 "Thank you for the book. It is really great, beautifully done, full of energy, and capturing the heart of what was done and what is still trying to be done. I'm glad and proud to be part of it."
–Ahdaf Soueif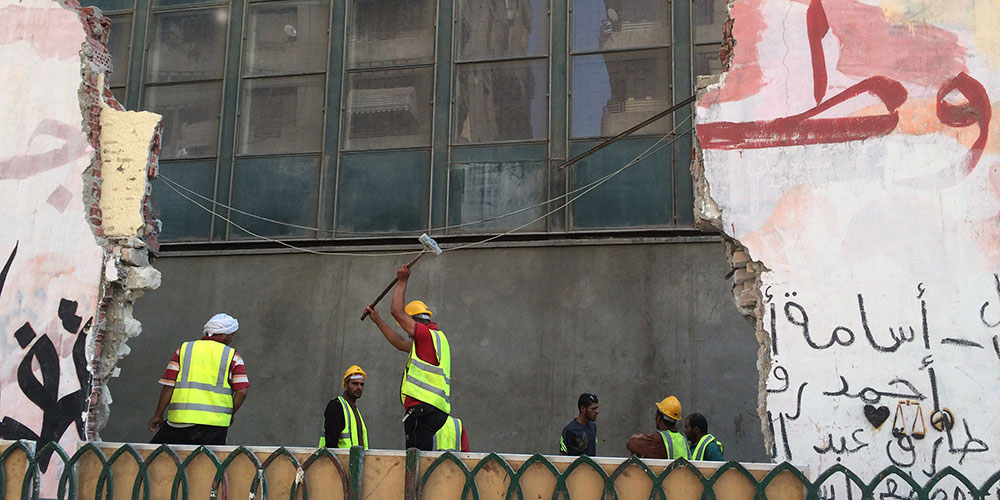 "After this book, I'm no longer worried if the last three years of work on the wall are going to be documented in a meticulous way worthy of this extraordinary time. Thank you to all those who worked on this book to document our experiences. The story is ongoing, but no regime can erase "our walls or our truths" because this information is now part of the historical record, available to all around the world to see and read."
–Ammar AboBakr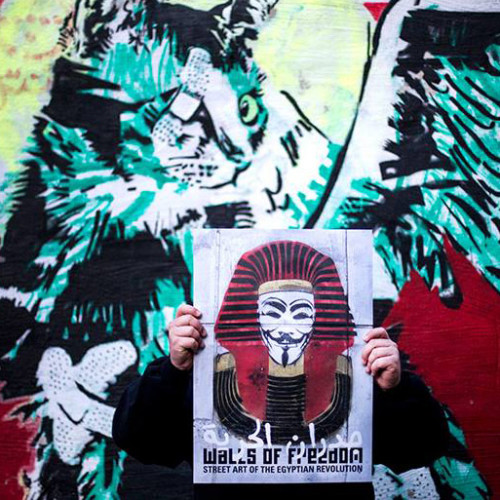 "Walls of Freedom is one of the most important documents of our time…Brilliant, Informative, Important book.. A must have!"
–Ahmed Hayman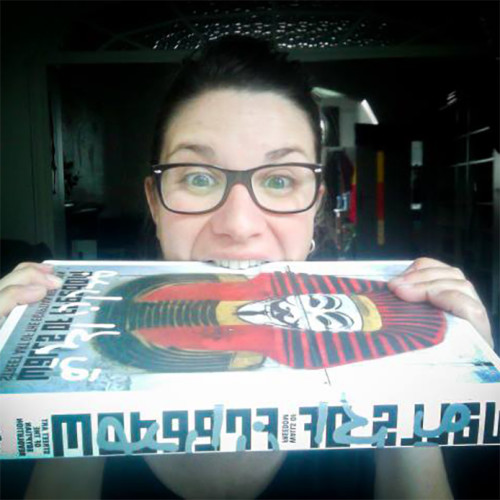 MORE OF WHAT PEOPLE SAID BELOW…
"This is, literally, an extraordinary book, reaching far beyond the conventional limits of art books, and one that defies categorisation.  'Walls of Freedom' is highly recommended for anyone, anywhere, with an interest in and/or commitment to art, the politics of protest, social change and the growing internationalisation of the world community. It belongs on the shelves of school and university libraries, and in the homes of anyone who cares about the future of humanity. It is that important."
More Amazon.co.uk Reviews
"This is a beautiful document of the entire revolution and is filled with tons of insight and context that is beyond eye-opening on a wide range of topics pertaining to Egypt. It tells an important story and in a way that also highlights just how powerful and valuable art really is. Graffiti, poetry, signs, stickers, ideas, creativity, satire, etc. These things matter a hell of a lot and every single revolution always involves art in a major way and we best recall and remember pivotal moments from iconic pieces of art and imagery."
"I acquired this book as part of the crowdfunding campaign and it is a treasure. Not only is it full of rich illustrations of street art in Egypt, but the texts illuminate a long history of that mode of communication. Suddenly I look at pottery shards from any culture in a different light. It is most fascinating to read the history and origins of a ubiquitous image and understand how much context is required to "read" the walls of freedom. This is a rich and beautiful book."
"Walls of Freedom is a time capsule in the literal sense, and at the same time a work that can not quite decide what it wants to be: the standard work of the revolutionary narrative in Egypt or a visually stunning documentation on 260 glossy pages. And, to be honest, this is the best thing that the two editors could do. The photos are simply amazing, the background texts well curated and the content is strong. There are a wealth of publications on street art in Egypt. But 'Walls of Freedom' wants more, it wants the whole picture.
–Taz Newspaper (Die Tageszeitung)
"The book is fantastic. You did an amazing job and it's an amazing project. It is one for the history departments across the world. Congrats! –Alan Ket,  graffiti artist, author, historian, curator.
"I finally received my copy of Walls of Freedom and spent the evening looking through it. I am absolutely amazed and so touched to be part of this writing of history and important moment of transition. My journey into the graffiti world has always been continuously motivated by the search for a counter-narrative to an otherwise deceptive and censored one. On the walls I find refuge.. Particularly the walls of Egypt helped me reclaim my political imagination and celebrate the power of expression. Thankfully we have champions like Don Stone & Basma Hamdy who have made a recording of it, so that we remember and continue to listen to the walls. This book has already become a favorite amongst all the graffiti books I'll ever read. It's exceptional...I can't get over how beautiful this book is.. So detailed! It is Don & Basma and all the amazing artists that deserve the congrats, they worked so hard to make it happen and it clearly shows!"

− Rana Jarbou, Writer & Graffiti Researcher
"Basma Hamdy and Don Karl have managed the impossible: How to document the many layers of political, personal and artistic outpourings, the developments, the set backs, the artistic initiatives and so much, much more, creating a progressive story closely linked to the specific dates, when each event took place. This alone will make the book an invaluable Encyclopedia of an important chapter in the art history of our time."

− Louise C. Larsen, Blogger & Art Historian
"Thank you Basma and Don for a wonderful book, it is well documented, beautifully edited, art directed and produced.Worth all the effort that went into it. Absolutely gorgeous!! THANK YOU!"

− Bahia Shehab, Ted Fellow, Islamic Art Historian and Artist
"Just finished reading WALLS OF FREEDOM. I have to say I was truly stunned by the book. I think I was expecting a certain type of graffiti book--great photos, some interviews with artists, etc. Instead of doing (just) this, you really showed the power--and importance--of paint on walls. The professionalism of the book is superb but just as importantly the energy of painting is also captured. I love how the timeline on the margins speak to the photos but does not overpower the images--and yet the photos are not just images of cool art but are contextualized: both need each other and are part of each other. It's history but a breathing history. I have read many of your FROM HERE TO FAME books and while I enjoy them all--and learn something from each of them--this book is truly remarkable."

− John Lennon, Assistant Professor of English University of South Florida
"Street art phenomenon occurrence in Cairo and other Egyptian cities have been documented previously in culture articles and books, but this is the first time that there is an attempt to portray the Egyptian revolution's diverse course with the art itself as a lens."

− Svenska Dagbladet, Sweden's second largest daily
"This book is not just done about Graffiti so people could make money out of it…This book contains the history of the revolution since its first day in addition to testimonies, stories and daily documentation of almost every event that took place. It maybe also contains secret testimonies from the frontlines Thank you to all the people who worked on this book and to every person that contributed an article, a story or graffiti that tells the history of both the revolution and our work. Thanks to the real book makers, our friends who sacrificed their lives for the mere idea of freedom and for the coming generations."

− Ahmed Naguib, Egyptian Street Artist
"What a wonderful + important book: Walls of Freedom: Street Art of the Egyptian Revolution makes you (re-)discover street art, emotions, history - artivism at its best. many thanks Don Stone + Basma Hamdy for this great work...it's really amazing. the book itself is a piece of art!"

− Katharina Pfannkuch, Journalist
"Finally I'm holding the Walls of Freedom book, Basma Hamdy and Don Stone thanx guys for the great effort it's an honor to be in this book."

− Mohammed Khaled, Graffiti Artist
"The best book on the Egyptian Revolution...beautiful, uplifting, and inspiring!"

− Sherif Joseph Rizk, Dar Altanweer Publishing House.
"It's the fullest record of the revolution that I have seen. The art work is well reproduced and the artists interviews give fascinating insights into their creations and the atmosphere in which they worked."

− Michael Horrex
"Graphic design drowns in many rules to ensure the rightness of form. But designers enjoy breaking rules and challenging rightness for reasons both aesthetic and political. The books here have one thing in common: The design, art and photography they contain circumvent established norms or smash accepted verities to smithereens. (Walls of Freedom chosen among 7 books)"

− Steven Heller in the NY times